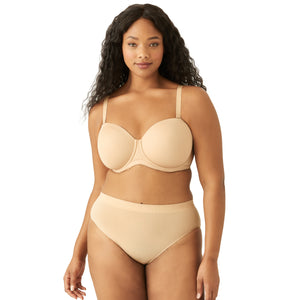 A Tale from the Underworld
A Tale from the Underworld

A young woman walked in today, no appointment, desperate for a strapless bra in 32FF, only she thought she needed a 32E. I had the time, and agreed to fit her.

After spending 30 minutes with her, and trying 7 strapless styles in 3 sizes, and several t-shirt bras, she finally settled on one strapless bra for 70 bucks.

As I rang her up, she asked, No discount?
And I asked, Why should I give you a discount?
And she said, I'm a customer.
And I said, I gave you my time and attention, and helped you solve a wardrobe problem. You said you've shopped everywhere from Paris, to Marks and Spencer, to Dubai, and have been unable to find the right thing. I helped you find the perfect thing in 30 minutes.
Why do you want to discount my work?

She handed over her credit card, and didn't say another word.











---